What can you build with Invenio Framework?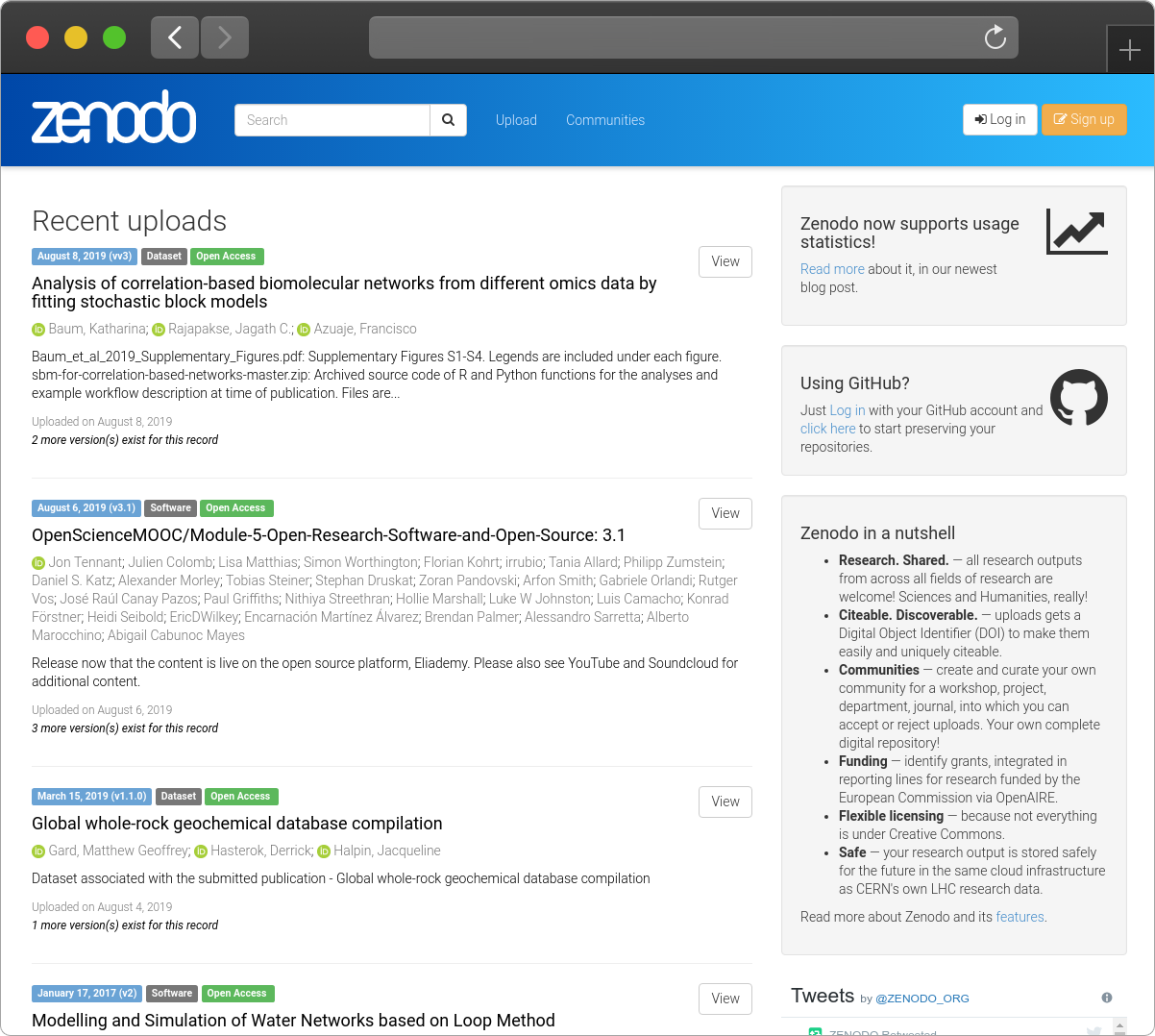 Digital Repositories
Invenio Framework is currently being used by many generic and institutional repositories. For instance: Zenodo and CDS Videos have been built using Invenio Framework v3.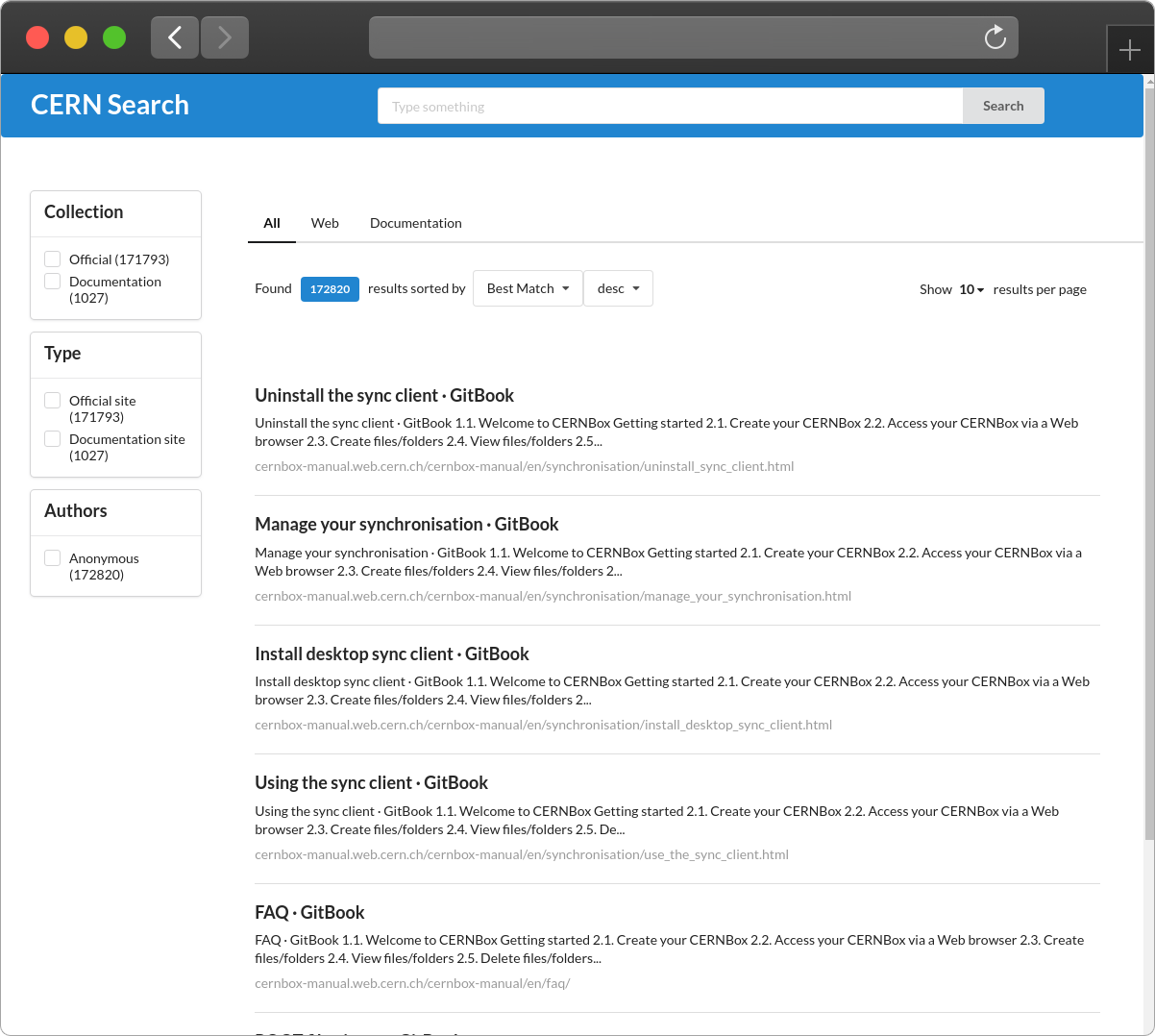 Enterprise Search Engine
You can use Invenio Framework to create your own Enterprise Search Engine. The CERN Search Team has chosen Invenio Framework in order to build a Generic Search Engine that they have published as FOSS.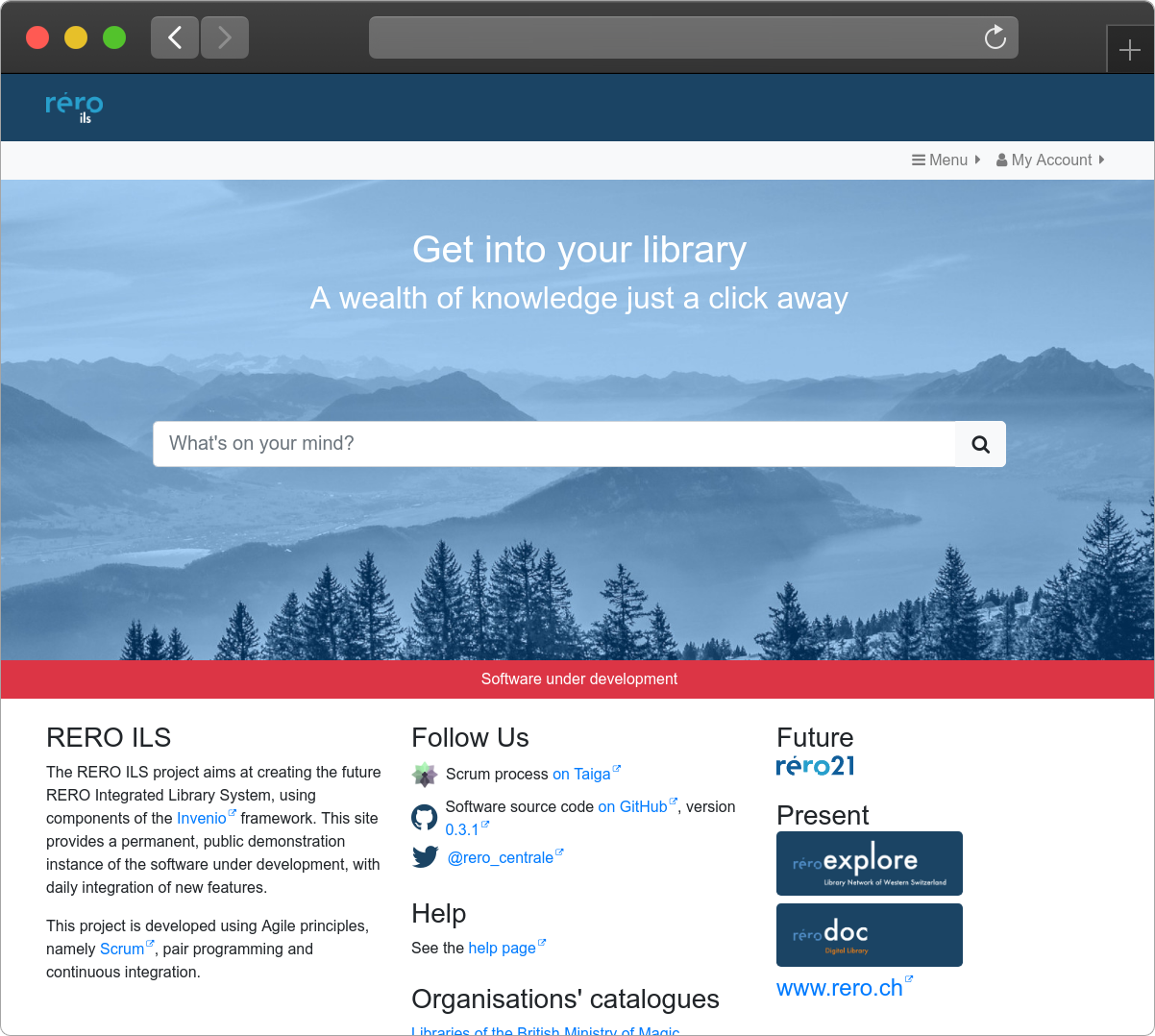 Integrated Library System
Invenio provides specialised modules for circulation and acquisitions which are being used by e.g. RERO ILS.